Check out our wide variety of stunning bookcases and other furniture.
Nothing quite completes a home than a gorgeous bookcase filled with all manner of exciting literature. Even if you're not much of a reader it is still very important to have a collection to show off to everyone when they come over. It makes you look cultured and intelligent while breathing an air of authenticity into your home as well.
Depending on the sort of style you would like to go for, Bathrooms and More Store have a number of impressive and unique Solid Oak Bookcases for you to choose from. For example if your home is rather modern looking and you would like to keep up with the trendy and retro theme then our Roadie Chic Bookcase is most certainly a viable option worth considering: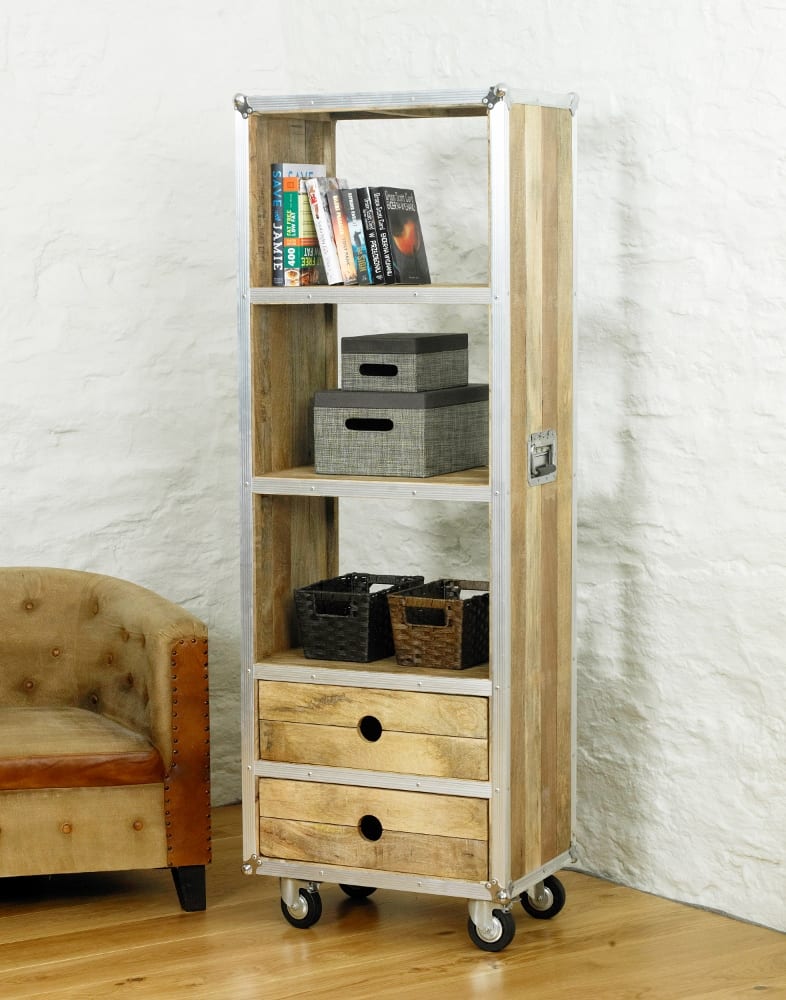 This is an impressive piece of kit that is as stunning as it is practical. It is tall and slender and is mounted on wheels so that it is rather easy to manoeuvre and reposition. This unit has three spacious shelves that can be used for anything really; whether it is your books or some funky ornaments. There are two spacious drawers at the bottom as well which allows you yet even more storage space.
Understandably the above bookcase isn't for everyone and certainly will not fit into every style, in which case you should take a look at this marvellous Mayan Walnut bookcase: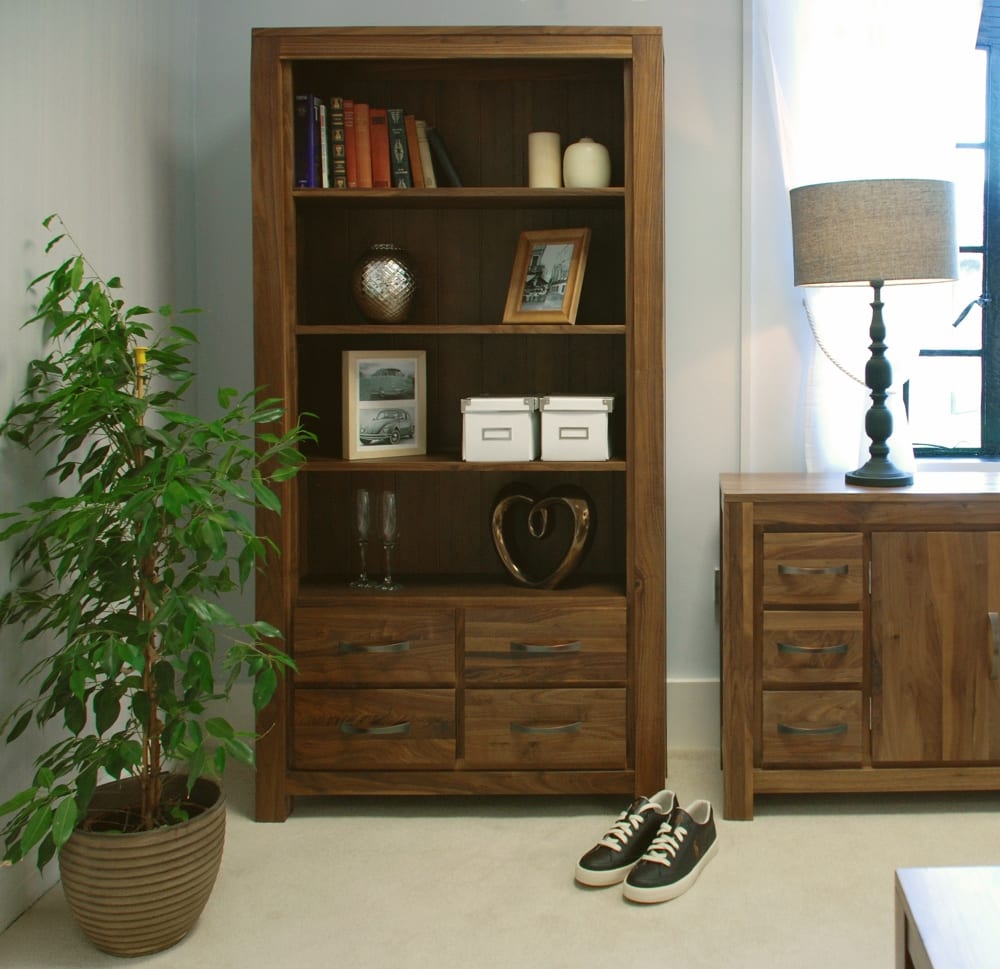 This gorgeous piece of furniture will be the perfect addition to your office or study, or even to finish off your lounge with an authentic and cultured charm. The bookcase comes fitted with fixed shelves to give extra structural rigidity and four large drawers that allow yet even more storage space. It has a gorgeous walnut finish that simply breathes beauty from every pore.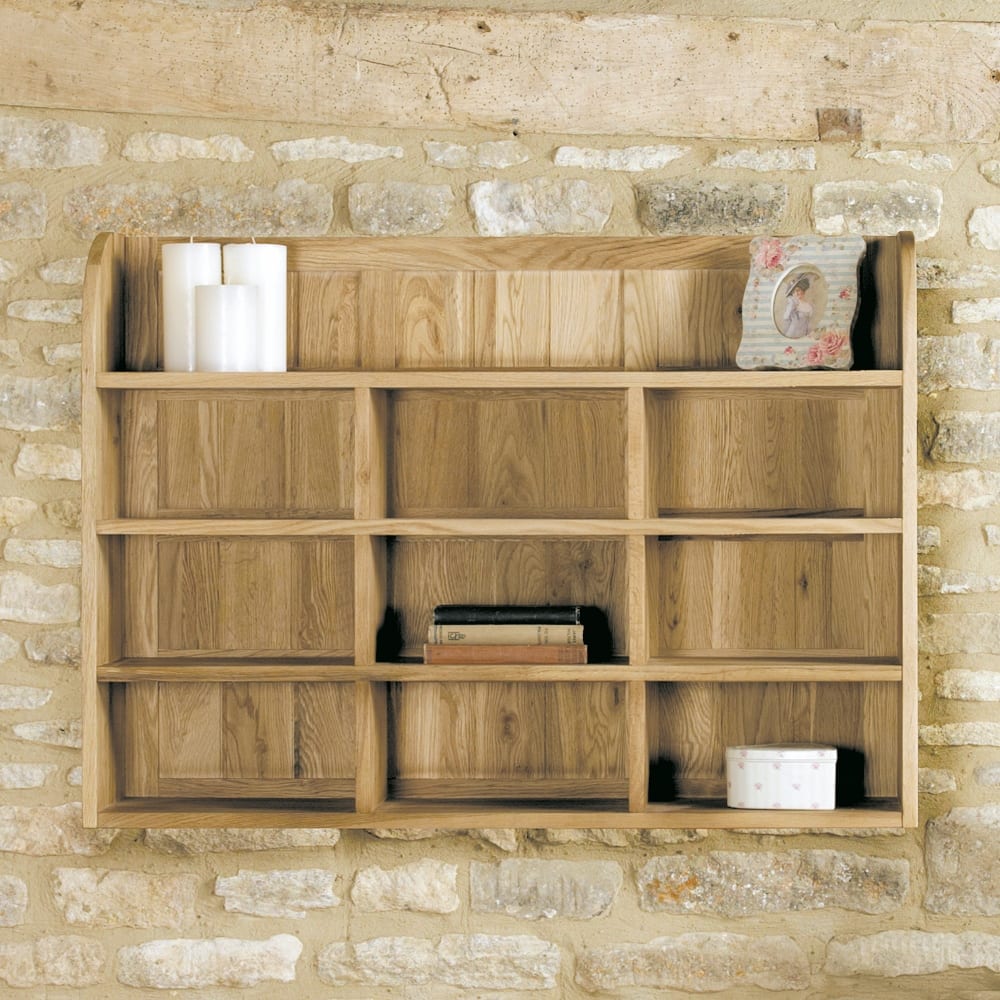 This is another wonderful item that should certainly not go overlooked. Personally I find that this Mobel Solid Oak Reversible Wall Rack would be perfect for your cookery books in the kitchen. It can be used to store all manner of items and can even simply be used for ornamental display if you like too. It can be reversed and mounted either way depending on the look that you would like to go for.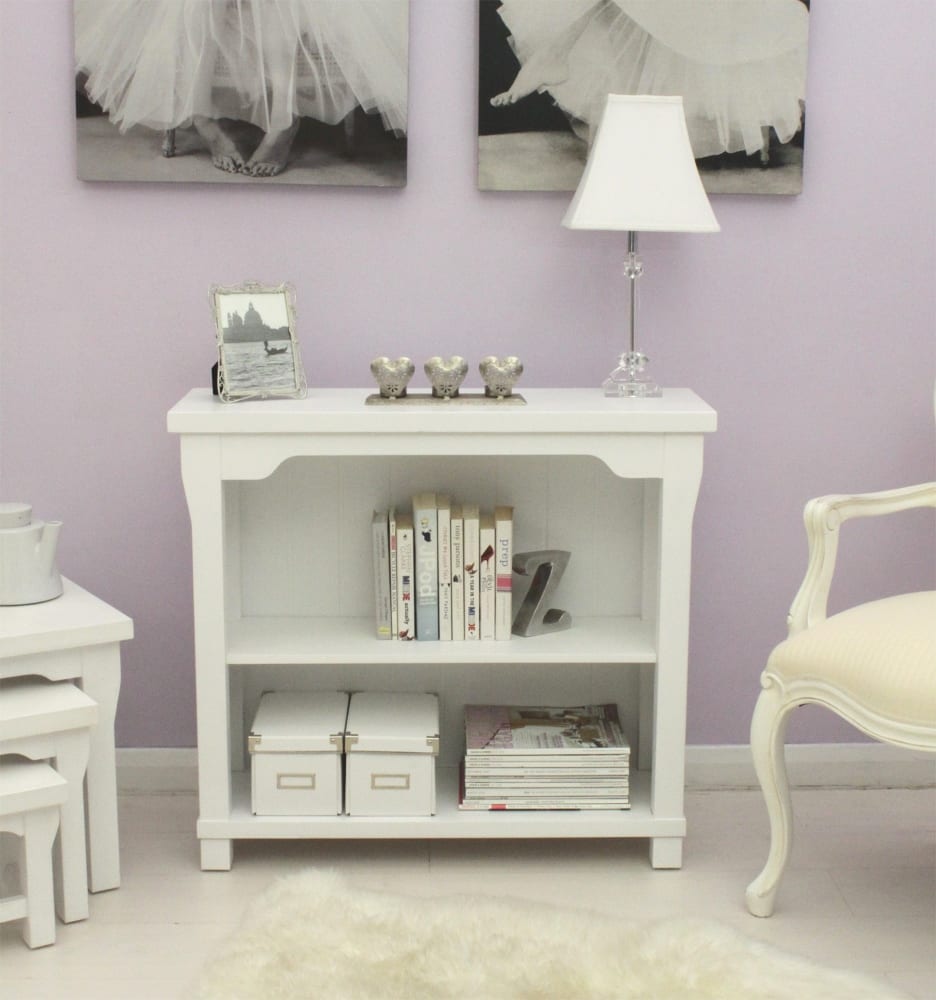 As you can see we have a large variety of different styles for you to choose from. This gorgeous Hampton Low Bookcase comes finished in a fresh white and is crafted from solid ash hardwood. The neutral colour makes this particular range of furniture rather versatile as it can quite easily go with a variety of different styles.
You can always rely on Bathrooms and More store for providing our customers with a large variety of different furniture, each carefully crafted to perfection and tastefully designed. These samples are but a snippet of what we have on offer so get browsing through our stock right away because you'll be certain to find something perfect for your home.