Follow These Eight Steps & Enjoy The Bachelors Bathroom That Every Man Wants
You can tell a lot about someone based on the appearance and cleanliness of their bathroom, so for all you bachelors out there; here are some tips on how you can have the ultimate bachelor's bathroom that will be both stylish and practical.
1: Simple is Best
Keeping it simple is always the best way to go when it comes to bathrooms, particularly if they are smaller. Rolling with a few simple colour schemes and limited but functional furniture is definitely recommended. That being said, keeping it simple doesn't have to mean basic or boring – There are plenty of funky vanities and gadgets on the market! For example this stunning curved faucet – simple & stylish.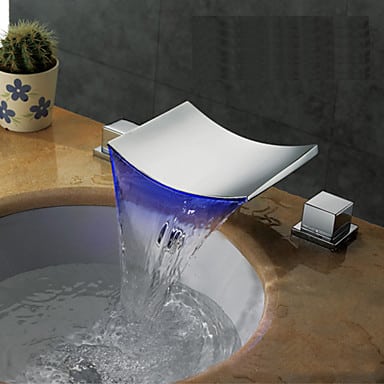 2: Smarter Storage
The need for storage in a bathroom is often underestimated and there is nothing worse than having clutter everywhere. A simple touch such as having some shelving installed can be incredibly handy for keeping your necessities close at hand, though conveniently out of the way.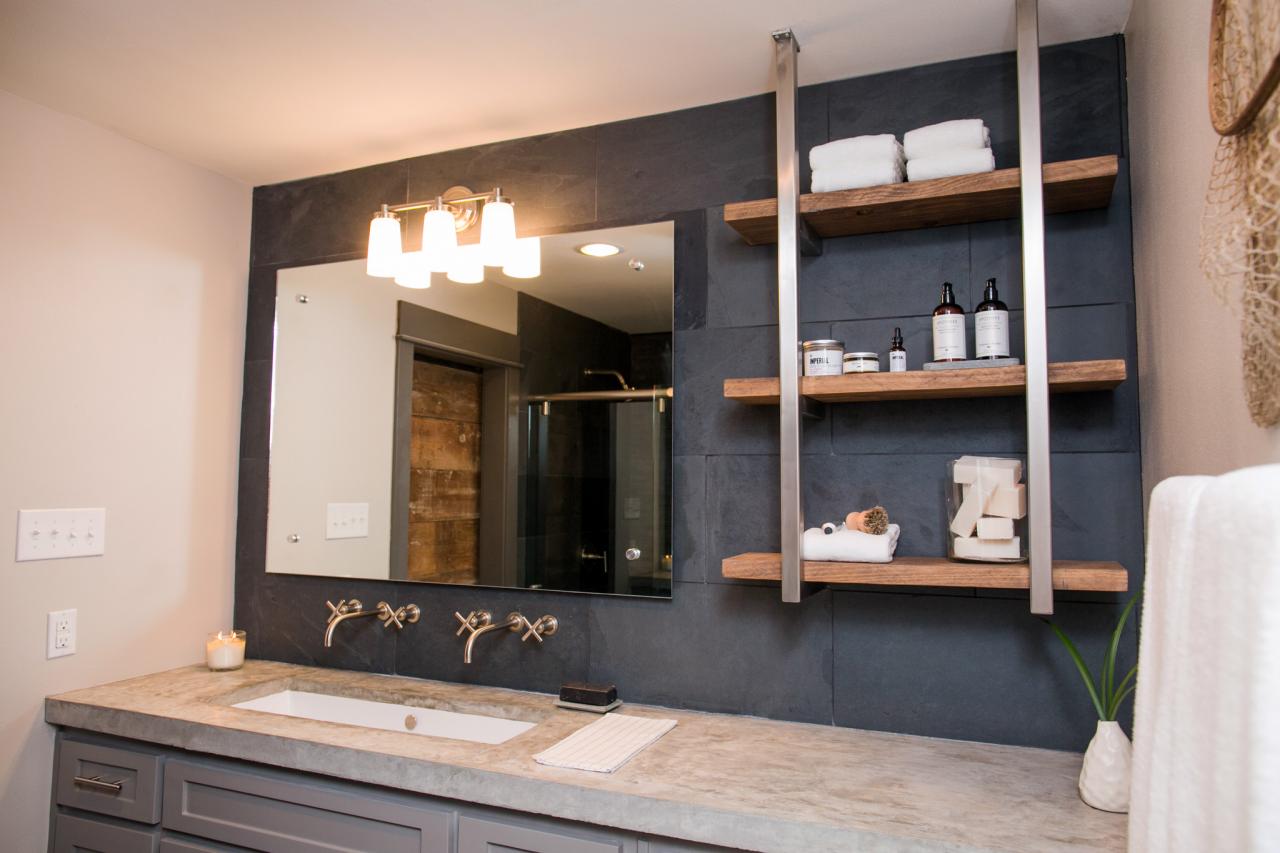 3: Tiled Flooring
Everybody wants an easy life, which is why we recommend opting for tiled flooring in your bathroom. There are a number great shapes and designs to choose from and they are infinitely easier to keep clean.
4: Indigo?
This colour is particularly popular at the moment for those who wants darker features though want to avoid black. It's not an overly effeminate colour either so you don't have to worry about getting any grief of your mates for having a "ladies" bathroom. In fact, indigo is a rather diverse colour that looks great and can be used in a number of combinations, such as light greys or greens.
5: Try not to go too techy!
We men certainly love our gadgets and it is often very easy to get sucked into a fad. That being said, you will be wasting your time on certain over the top features that will often go underused; for example having a TV in your bathroom! Again, keep it simple – if you want some decent gadgets opt for intelligent lighting.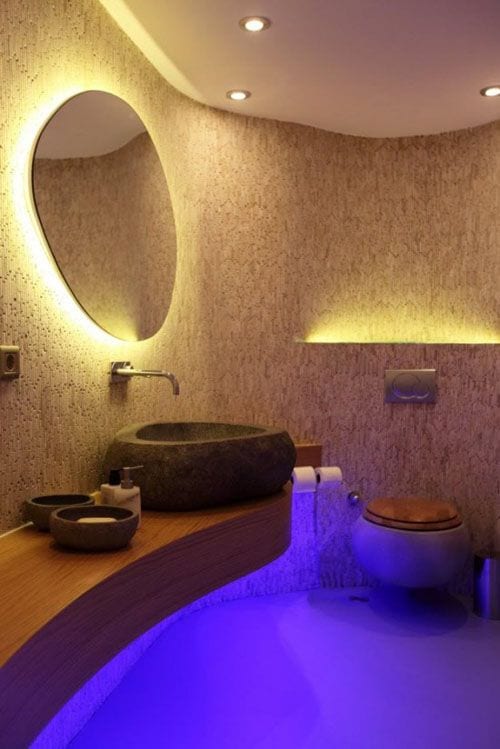 6: Cut down on Bills
Whilst we are on the subject of lighting – we can all be quite forgetful at times and leaving the lights on can be a nightmare, particularly when the bills come in! Investing in something such as motion smart sensors can be very handy.
7: Heated Towel Rails
Heated towel rails are also very good for saving energy as well! Older bathrooms tend to have the big clunky radiators that can cost a fortune to run, especially if you want to keep your towels warm and dry. A nice new heated towel rail will not only sufficiently heat your bathroom but they are also a very attractive feature too!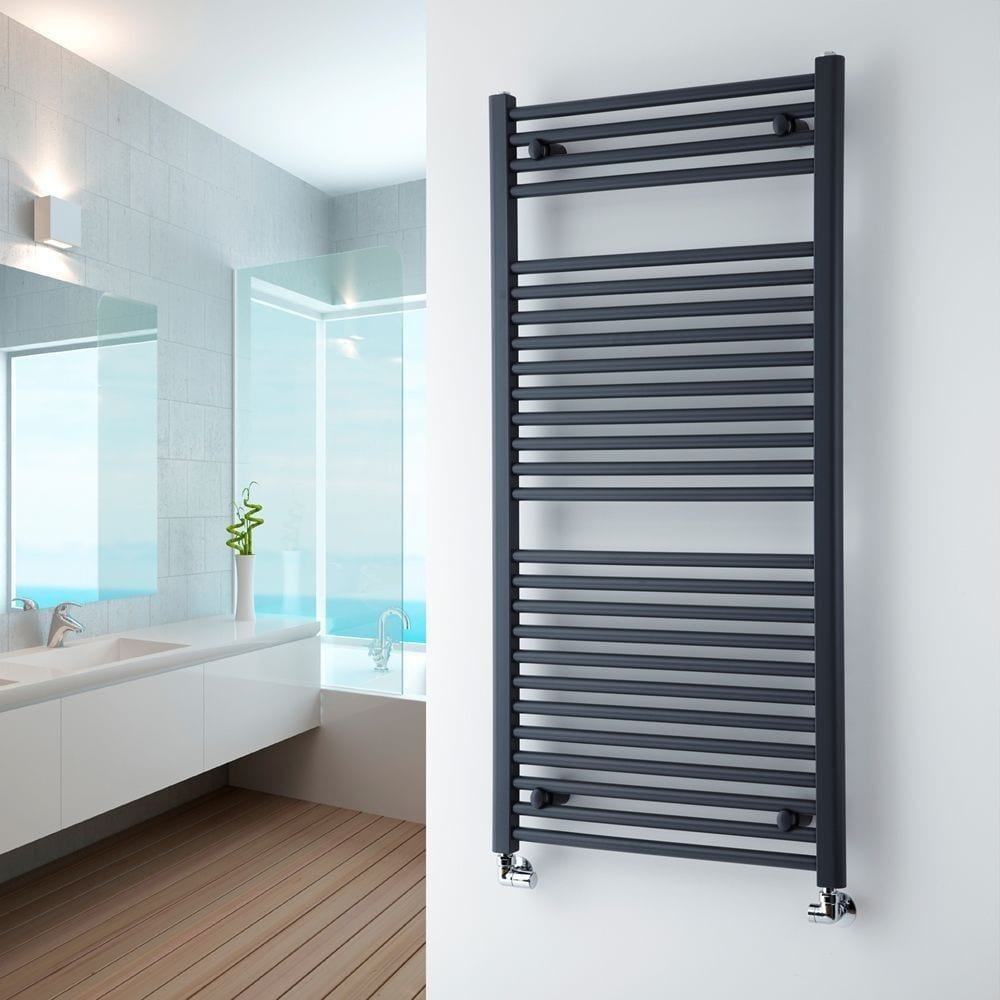 8: Look to the Future
This is a very important thing that many people neglect to bear in consideration: what do you plan to do with your home in the future? Are you going to stay there forever or will you potentially look to sell? Bear this in mind if you are planning on removing your bath for example, as this can affect the resale value of your home. You may not bath all that often though it still could be worth considering keeping it – that and there's nothing more romantic than a nice long bath with a lover.