The western world and their fear of pooping in public.
In the western world, particularly in England; we get really weirded out about anything to do with toilets or 'going for a number two'. We expect our toilets to be immaculate, private and to be fully stocked up with plenty of soft loo-roll; and to be honest that's not exactly asking too much. Though unfortunately sometimes we can't have all three at once and we get a little bit upset.
After a significant amount of travelling I have started to appreciate just how lucky we are in the western world when it comes to our bathroom facilities. We almost certainly take things for granted when you consider that somewhere in the world, someone is going to the loo in this: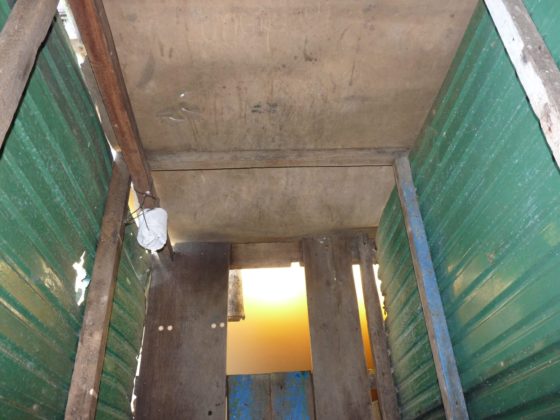 This brings a whole new meaning to the phrase: 'dropping the kids off at the pool', only instead of a pool you have a river. Now I'm all about giving back to nature, though I'm not sure I like the idea of squatting over a hole above a river; especially if I'm likely to want to swim in said river later on to cool off from the heat of the midday sun.
It's not ideal, but people make do with what they have and get on with it so you have to commend them for that.
Another perplexing issue that we all have in the western world is the fact that no one can be allowed to see us go to the toilet; in fact it's even better if nobody knows that we're going for a poo at all. If you count yourself among these people then what on earth would you do in this situation: You've got a terrible stomach ache and you're desperate to go to the toilet and you walk into a public bathroom to find the following setup: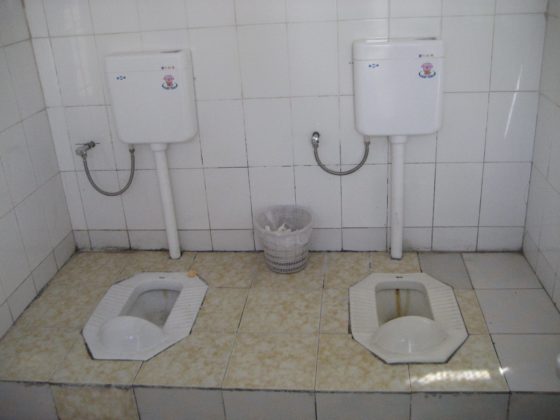 Perched over one of those loos is an old man with a newspaper getting on with his business and catching up with the world. When you consider that what he is doing is something that every human being on the planet has to do; (daily) you can't help but see the irony in how the majority of us would rather insist on suffering through the stomach ache and either finding somewhere else or waiting for him to finish first.
Ultimately a toilet is a toilet and while it is perfectly fine to want to go to the loo in comfort and peace it is best that you come to terms with the fact now, that one day you may find yourself in an unsavoury situation where you're going to have to bite the bullet and poo in a ditch.