If you're not a fan of the countryside – we're thinking the mud and the rain – but love the shabby chic that a relaxing country cottage escape offers, then why not bring it into your home?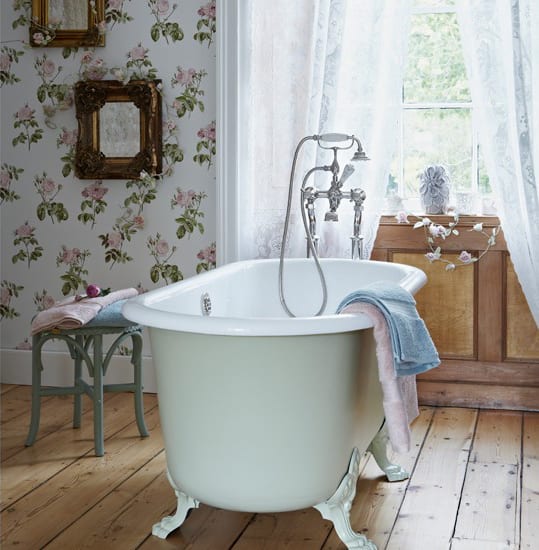 You can create a charming, vibrant bathroom that stays fresh all year round by recreating this rural look.

Cottage décor is renown for its floral patterning. Florals are a veritable feast of fun, flirty and feminine detailing. Choosing the right pattern that combines energising hues and delicate prints to bring the gentle warmth that spring exudes.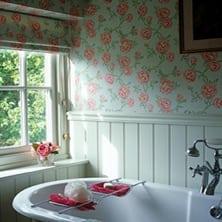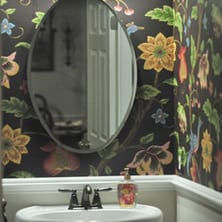 To achieve an all out floral look layer multiple floral prints and textiles in bold, bright shades. Opting for bigger prints and bolder colours creates a more youthful look.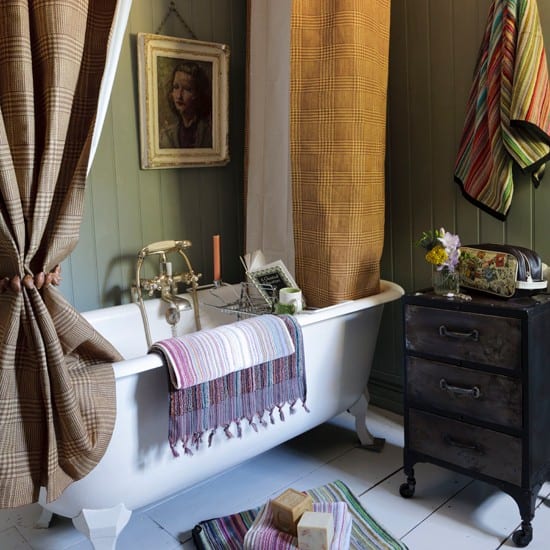 If it's unisex design you acquire then you can't go wrong with plaid and tweed. Combining floral or checkered prints with a mix of shades of wood adds the charm that is expected from a quaint cottage retreat.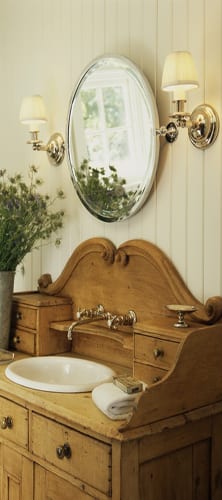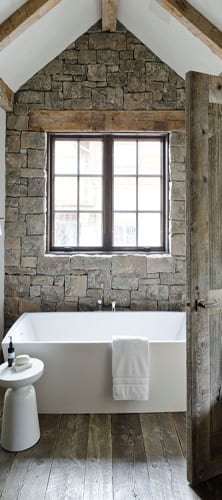 A combination of natural materials like stone and wood strengthens the cozy atmosphere. Remember to use these materials in moderation as overpowering a bathroom with dark walls can create the opposite effect. Beaded board is fundamental to cottage styling.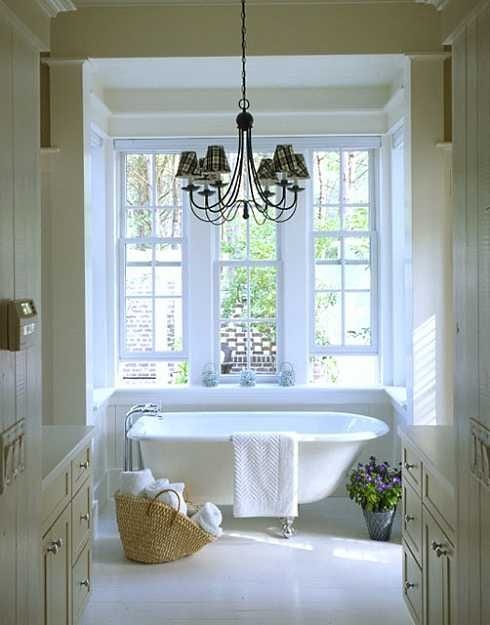 Capitalise on natural light to enhance the bathroom's openness. Allowing sunlight into the room will make it more inviting as well as exaggerating the cottage appeal.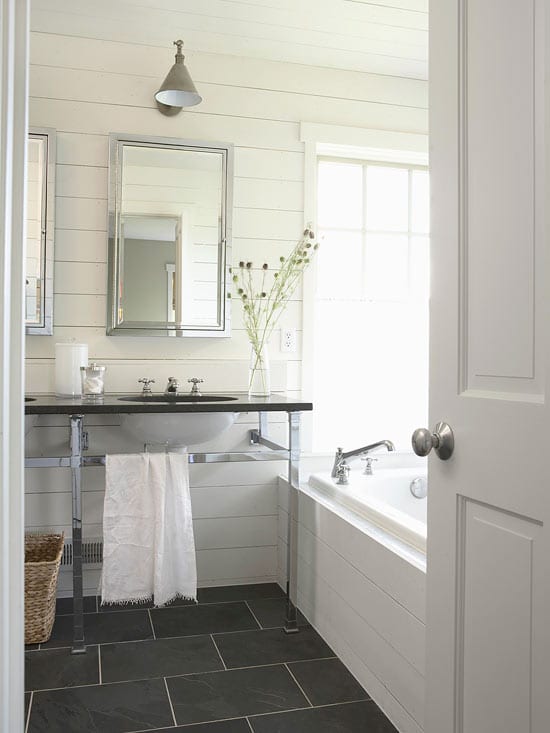 For those bathrooms restricted of natural light, use simple outdoor-style fittings over the vanity unit for grooming illumination.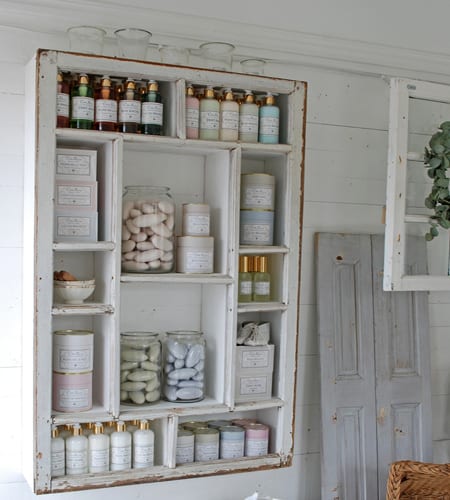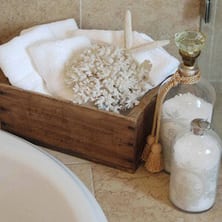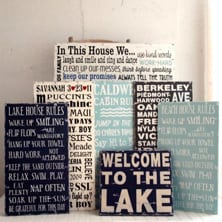 For those finishing touches, think vintage. Clear glass jars are hugely popular at the minute. Display various sized jars with all your bathroom essentials inside to complement the décor.
Include nostalgic artwork around the room to enhance this. Vases filled with fresh flowers are a sure way to bring nature inside whilst contrasting or complementing your chosen floral pattern.
Do you dream of escaping to the countryside? Then why not bring some cottage charm to your home? Let us know what you think in the comments below.