Thinking of adding a pop of colour to your bathroom, but unsure where to start? We are loving this brilliant idea of adding interest via the ceiling!
Bright and vibrant colours look striking when set against neutral walls and fittings.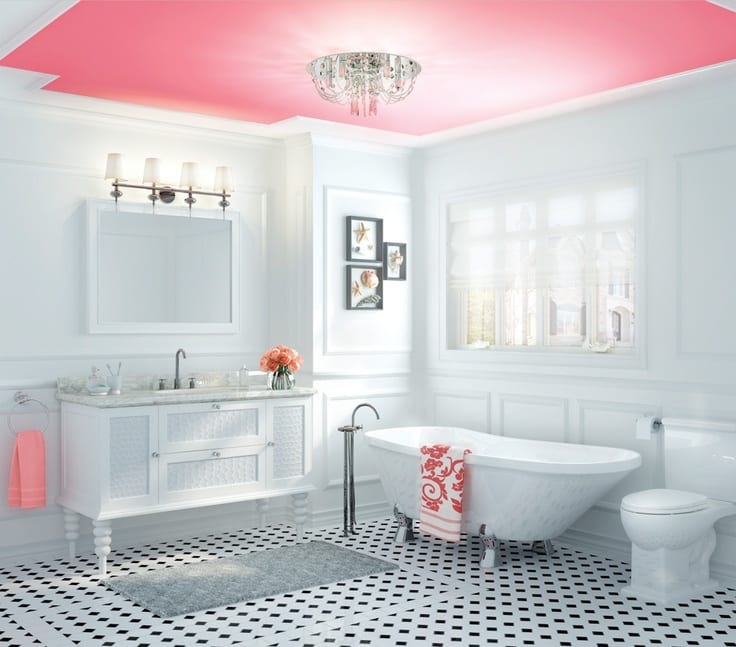 You could also try adding pattern or graphic lines for a unique statement style. This look can be achieved by wallpapering the ceiling with bathroom safe wallpaper, or with paint, a stencil and a very steady hand!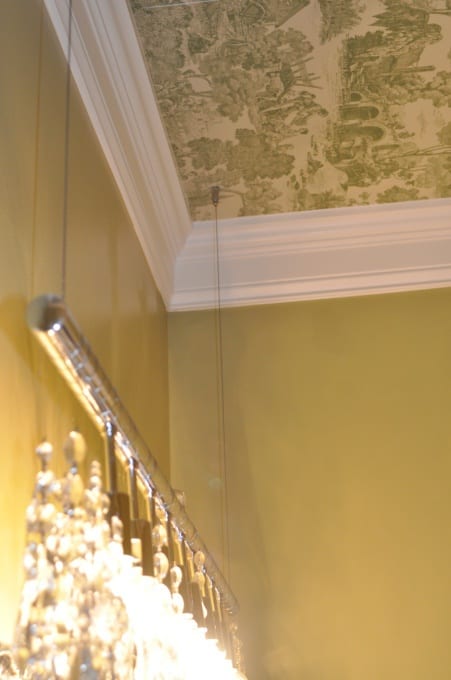 Another way to add interest and a statement look to your ceiling is with texture. Dark wood can work well with modern fixtures.
Our White Marble Top & White Marble Basins would complement this look perfectly.
We hope this has inspired you to be bold and try something new with your own bathroom decor. Do let us know and send us your pictures. We'd love to hear from you!