Just like with any room, or aspect of your home there are several ways in which you can keep it at its very best. One of the simplest ways to successfully do so is to clean it to the highest standards. This may seem like an obvious suggestion, which it is, but this does not make it any less important. And, we are sure that we have all had certain troubles when cleaning our bathrooms! There are many aspects of the rooms which are difficult to upkeep due to the amount of water which is constantly throughout the room.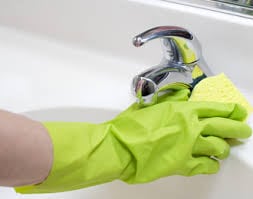 Image via tristarmaintenance.com
To keep your bathroom at its best there are many cleaning tips to uphold. The cleaning products that can be used in the shower daily, are a great way to ensure that your cubicle can be kept shining. Especially if you have a large glass door which many of the shower cubicle units are made of. However, this depends on the shower that you have fitted.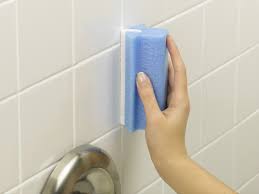 Image via frchosting.org
It can become tricky to keep showers completely clean that are part of a bathtub unit. This can be due to unsightly shower curtains which can attract mould and mildew due to the damp conditions of the room. However, if you have a unit such as this then you can simply replace your shower curtain regularly to keep away dirt and grime. This is also a fun way to give your bathroom a breath of fresh air by changing the curtain each time that you buy a new one!