Whilst bathrooms are a big part of what we do here at BMS, we're dedicated to furniture in general. We're all about transforming homes with stunning pieces, which are not only aesthetically sound, but fully-functional as well.
So, in this article we're going to be taking a look at our Provence secretary desks. These gorgeous pieces are ideal for anyone who is looking to work from home. Particularly if you're taking it seriously, and you mean to get a lot of work done, then a functional piece is essential. But, it's also ideal having something which you're proud to show off when people come around to visit. As you'll be able to clearly see from the image below, the Provence desk is a gorgeous feature piece as well.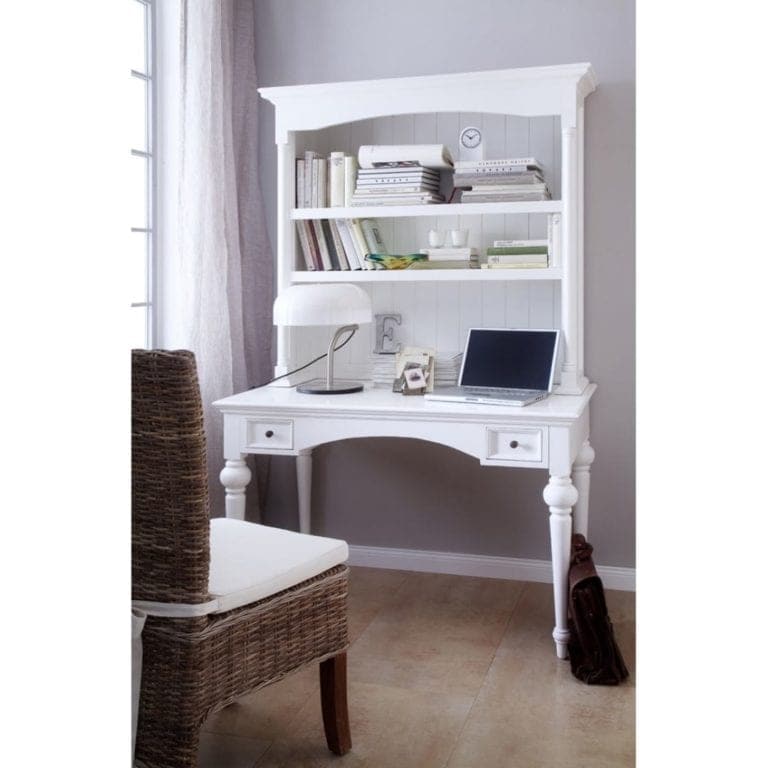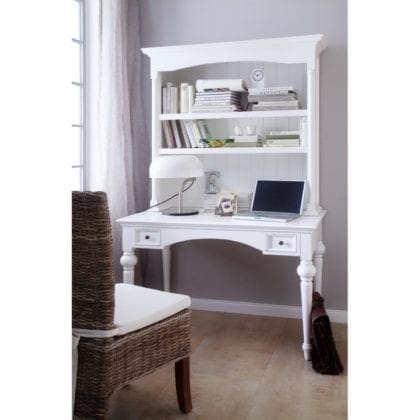 Here's a general overview of what you can expect from the piece, as featured on our website: This is our take on an 18th-century French escritoire, or secretary desk. The design is absolutely full of classical detailing from the tongue and groove back panel to the Victorian mouldings and iconic trumpet legs. With shelves above and two petite drawers, there's ample storage to keep the surface free from clutter and is pretty enough to be used as a bedroom writing desk.
Elevate your space
We'd like to draw your attention to the shelves on this Provence secretary desk unit. One of the most exciting aspects of kitting your home out with an office of sorts, is the personalisation. You'll want to create a professional environment that inspires you to work, but also makes you feel comfortable. You see, one of the main benefits of being able to work from home, is the fact that you can do exactly that: relax in a space which you feel ultimately comfortable in. The shelves offer you the perfect customisation options as well. You can fit it out with your favourite books, or pictures of your family. You can even add a house plant or two, to oxygenate your space and inspire creativity.
Sneaky drawers for your essentials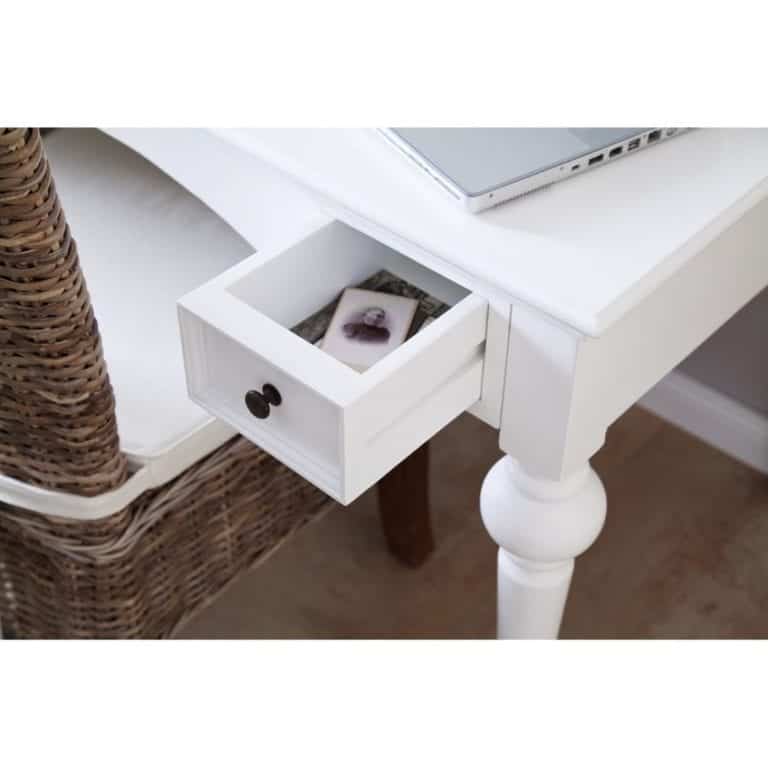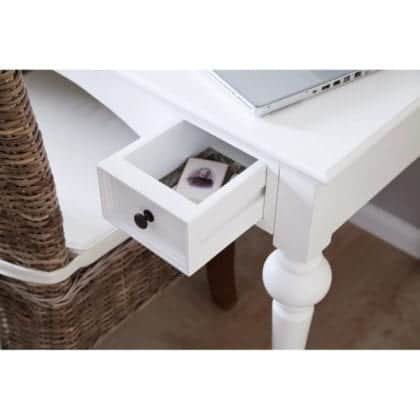 There are two drawers within the Provence secretary desk (one on either side of the seating area). These enable you to keep your desk-space relatively clutter-free, whilst keeping your essentials close to hand. It's nice being able to simply move your hand down to beside your seat and grabbing whatever it is that you need.
Sufficient depth
When it comes to choosing a work-desk, it's important to have enough space to keep a laptop and mousepad, without running out of room or feeling too cluttered. You'll also want space to write on a notebook and browse through other documents. Fortunately, the dimensions of this piece offer sufficient room.
Depth: – 70cm
Width: – 120cm
Height: – 190cm
Refreshing white
Another great selling point about this gorgeous piece is the refreshing white that is used throughout the entire Provence range. It's fresh, easy on the eye and works comfortably in a wide range of interior styles.
Not quite what you're looking for?
Not quite what you had in mind? Well, don't worry, because at BMS, we have plenty more in the way of home office and study desks. Simply follow the link and explore the rest of our stock and you'll be certain to find something that suits your taste and desires. Or alternatively, feel free to contact us if there's something specific that you have in mind. One of our friendly representatives will gladly point you in the right direction.