Check Out This Smashing URBAN CHIC SINGLE VANITY UNIT & STONE BASIN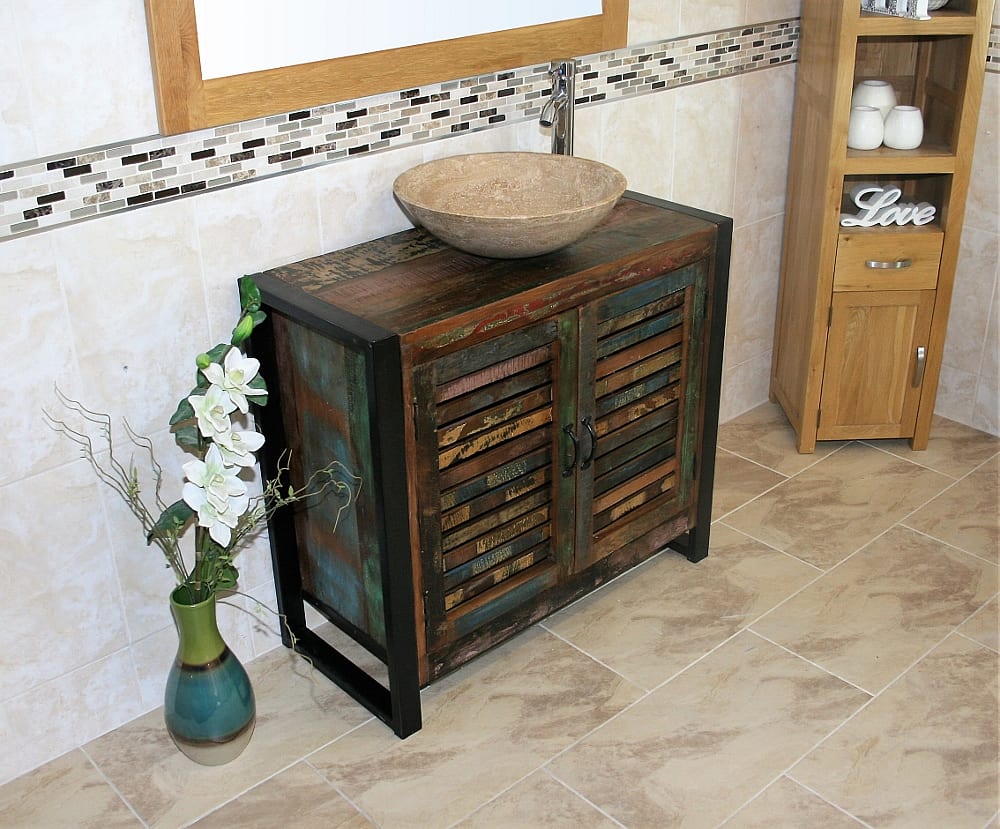 Are you looking to try something a little different with your bathroom renovation this time round? Do you want to step away from the traditional style bathroom and overused designs and themes? Then perhaps you should take a look at this stunning Urban Chic Vanity unit with a stone basin top.
This item is an irrefutably unique and eye-catching piece that will surely breathe an air of urban living throughout your bathroom. The rustic appeal is gorgeous and gives off a certain warmth, particularly with the Golden Honey Onyx Basin on top.
This heavy stone bowl set can be customised with various materials, from Travertine, White Marble, Grey marble, Cream Marble and again; Golden Honey Onyx. These come complete with chromed mixer tap and a chromed pop up plug. You can customise your order based on the particular colour scheme that you intend to roll with.
As for the Vanity Unit itself: it is a solidly constructed piece of furniture which requires no assembly. The solid iron handles complement the piece wonderfully. The wood is finished with a resilient satin lacquer, which both hardwearing and emphasises the colour and character of the timber.
You're probably wondering why the wood appears to be rather shabby and rustic and there is a reason for that. All of the wood used has been reclaimed, age between 50 and 150 years old – making this piece an environmentally friendly choice. The furniture has been put together and finished by a team of passionate and talented craftsmen and has an exceptional build quality, designed to last a lifetime. Also, the solid steel frame allows significant structural rigidity.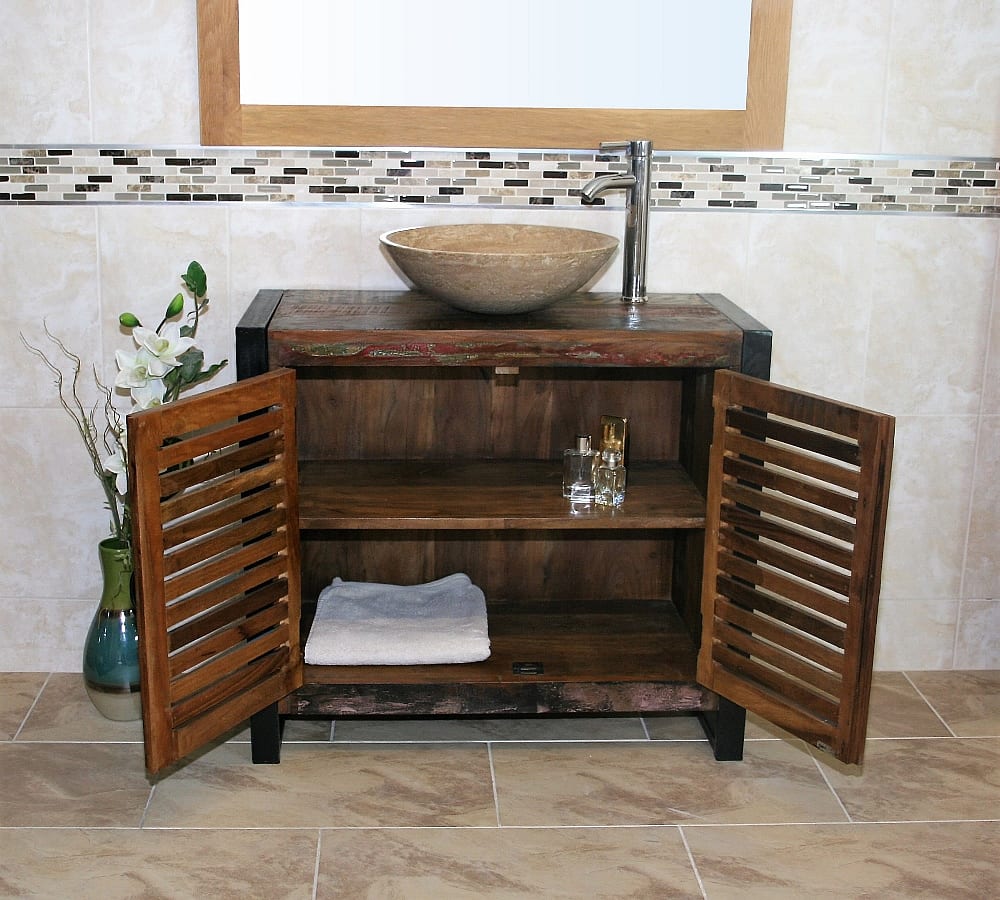 There is nothing worse than having a cluttered bathroom with very little space to keep all of your bits and bobs. The mess begins to mount up and before you know it you're having to fight your way to the sink of a morning. This diverse and trendy vanity unit is both stylish and practical.
So not only will you be doing your bit for the environment, but you'll also allow yourself the additional storage facilities in your bathroom. Keep all of your essentials out of sight, though conveniently located within reach under the sink; keeping your bathroom clutter-free at all times.
Afford yourself the bathroom of your dreams. Renovate your space into a truly unique and authentic haven where you can be on your own and cleanse the day's dirt. A bathroom should be a private space that you are comfortable in, but also a point of pride for when you have guests. Do you want your typical bathroom? Or a rustic and memorable one? Either way, simply take your time with the renovation process and enjoy yourself.