Why Heated Towel Rails are the future of Bathroom Heating
If you're transforming your bathroom into a more modern and updated version, then you have likely already considered opting for a new heated towel rail to replace your radiator. In this article, we are going explore 7 different things that you may want to know about them so that you can be sure that they are suitable for you and your needs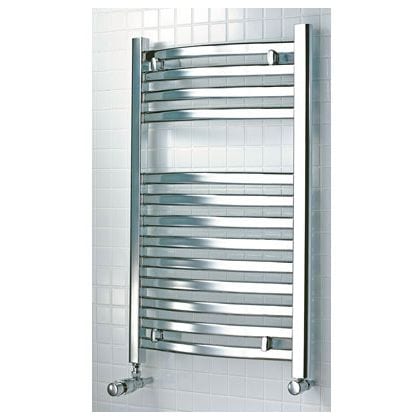 To start off, a towel rail truly adds a contrasting and impressive touch to any bathroom, standing out and catching the light wonderfully with their subtle curves. There are a number of different styles and designs available, but what exactly is its function? The main purpose is indeed, rather self-explanatory; a towel rail is used to keep your towels warm and dry, offering you the perfect solution when you jump out of the shower and bath and are in need of some warmth. There is nothing worse than jumping out of the shower in the winter, only to be greeted by a cold and wet towel to attempt to dry yourself with. This is what truly sets the towel rail apart from your standard radiator, given that they are purpose built for this function.
Take the ladder towel rail for example: it is taller than it is wide, allowing for you and your family to drape more than one towel of the radiator, making it much easier to keep multiple towels warm and dry, as opposed to placing one or more over the top of a traditional radiator, soaking up all of the heat and making it harder to dry them all.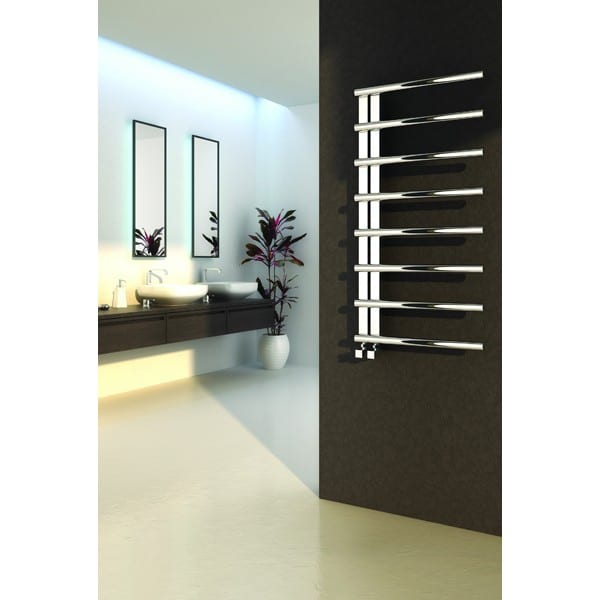 Size – Again, towel rails come in all manner of shapes and sizes. The size of which you roll with should very much depend on the size of your bathroom and how many people in your home are going to be using it. Smaller towel rails are more suitable in small bathrooms of course, or when they are not intended for being the main source of heat in your bathroom. You can opt for the larger sized towel rails for a shared family bathroom that is going to house more than one towel at a time.
Appearance – There are a number of different finishes available when selecting your towel rail. Chrome tends to be the most popular choice, given that they look good in almost every décor, though you can opt for white, anthracite black and even stainless steel. It all depends on your personal taste and the style of bathroom that you are trying to design.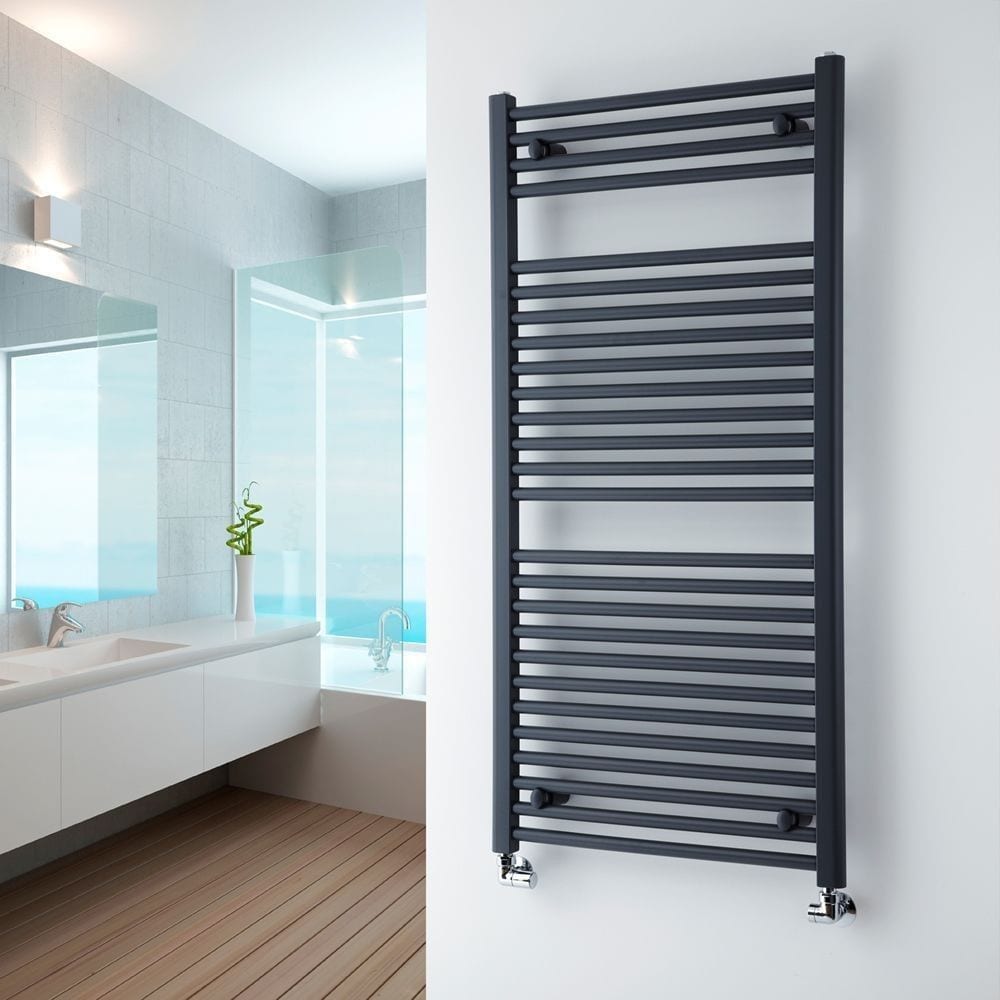 Curvature – Traditionally, bathrooms have many straight lines, from the tiles on the walls, to the laminate or tiled marble on the floor. Towel rails typically come with a certain degree of curvature, offering you a stunning contrast from the traditional straight edge. This makes towel rails not only a practical function in your bathroom, but often a stunning feature that adds depth and style as well.
Source of Heat – Curved towel rails can either be electrically heated or plumbed directly into your central heating system. There are even particular models that can be heated up using both methods. If you are looking to conserve energy and reduce your monthly spending then investing in a heated towel rail is a very good way to go. Do away with your old, large and clunky radiator and opt for a smooth, sleek and energy efficient towel rail.
Electric Towel Rails – For those of you who do not have a water based central heating system than you will have no choice but to opt for the electric option. These are simply plugged into the wall and can be switched off and on at your leisure or even set to a timer to ensure the optimum power usage and that your towels will be warm and dry when you need them to be.