If you have a small room downstairs, you may wish to consider turning it into a bathroom. Not only will this give you the convenience of an extra toilet, it will also add value to your home.
Today we share some easy tips to make the most of a tiny bathroom…
Mounted wall shelves add storage without taking up precious floor space.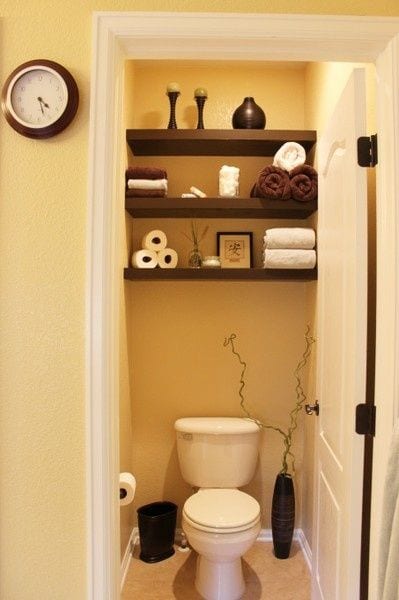 Neutral colours and minimal clutter or decoration will give a small room the impression of space.
A corner unit can save precious space and look fantastic! Our Oak Top Corner Unit comes with a choice of stylish basins.
With the right fittings and planning, even tiny spaces can be used in this way. And they can be beautiful too!