6 Reasons why you should be Grateful for your Bathroom
Now, I'm not saying that you don't have a right to be unhappy with your bathroom. It's all relative; that and I've never seen your bathroom, though I can't imagine you're having to poo through a traffic cone? If that's the case then you definitely need to crack on and invest in an entire new bathroom renovation. Otherwise it may just be that all you need to do to freshen the place up a bit to is invest in some new vanity units or perhaps a couple of quality, stone wash basins.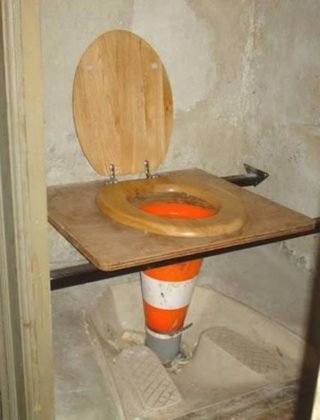 Whatever the case, read on and feel good about how you don't have to put up with the likes of these horrendous bathroom blunders! Take heed and learn what not to do when you are thinking about renovating your bathroom or doing up the downstairs toilet.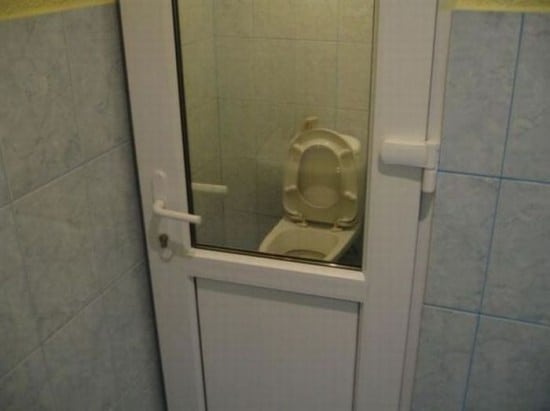 Pee-ka-Poo! Now, I can't imagine that the wife would be too please to come home and find that the downstairs toilet has been installed with a glass-windowed door. Taking care of business is a personal venture that is best not shared with others, so this is almost certainly one to avoid. Unless of course you are trying to build trust in your relationship…it is after all, the foundation on which every relationship is built right?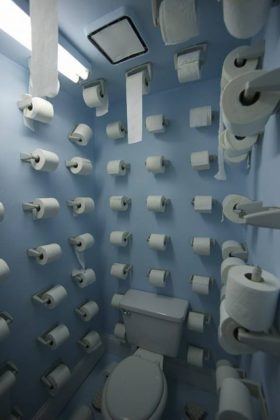 I would argue that this is perhaps, taking it to the extreme. We have all been there before, perched on the throne doing a number two and then glanced across to find that there's no toilet roll- too little, too late. It's not a very nice feeling at all, though installing several hundred toilet roll holders in your toilet may be over-doing it a little bit. Then again, if ever the pound collapses and there's a zombie apocalypse, at least you'll only ever have to leave the house to scavenge for food.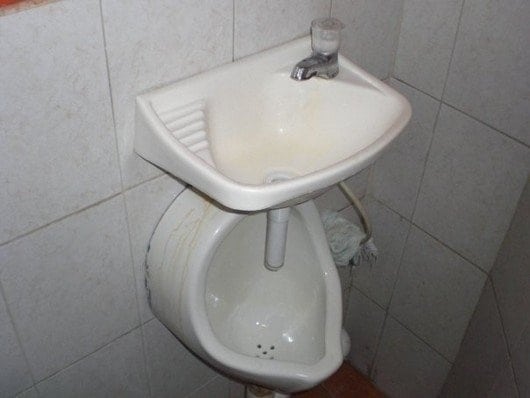 Time keeping is important, though I can't imagine going for a pee whilst you're cleaning your teeth is going to make that much of a difference in the grand scheme of things. And besides, I've tried going for a wee while cleaning my teeth before and trust me when I say that the constant shaking makes things a lot harder than they need to be.
Nope, overall I would say the urinal / wash basin combination is absolutely unnecessary…the toilet in the shower combination however: a rather bizarre brand of genius.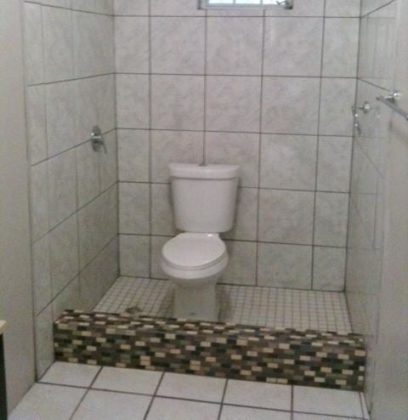 This trick rules out any need for toilet paper I suppose, and allows you have a good old rinse sitting down, even if you don't need to poo. Personally I wouldn't bother with this, as your guests will almost certainly judge you rather harshly, but you cannot deny that whoever installed this was a very brave and rare kind of genius.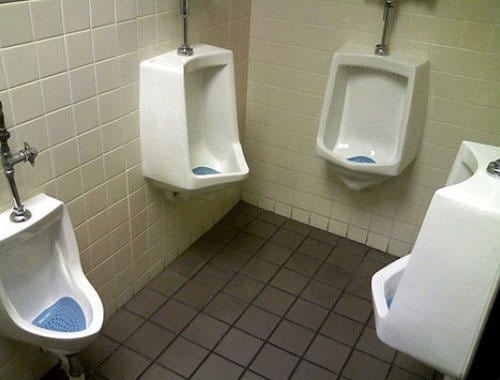 Peeing in public is relatively awkward enough as it is, I'm sure you'd agree- especially when you're stood next to some old chap who belts out a large fart whilst letting out that unnerving 'peeing moan'. Now imagine that, only with your bums touching! I know right? The public toilets in your local shopping aren't as terrible as you first thought after-all huh?